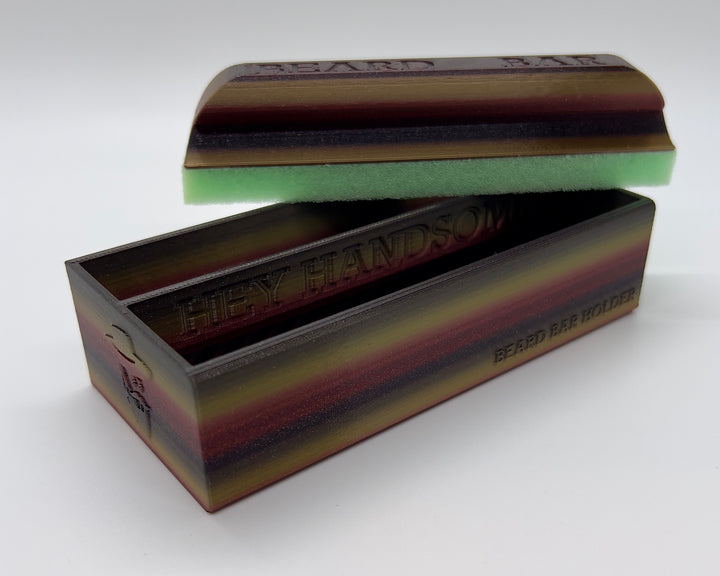 [Gunmetal] Mat's Beard Bar® Holder + 1 Original Beard Bar®
Overview
The first Beard Bar® designed to clean up beard trimmings!
The perfect gift for that man with a great beard or yourself! The antimicrobial sponge is specifically made to clean up all beard trimmings after a shave. Simply dampen the sponge, wipe until clean and rinse off when done. Its smooth and simple design fits well onto vanities or in a drawer.
Recommended to replace every 3-12 months depending on how often it is used!
Length x Width x Height: