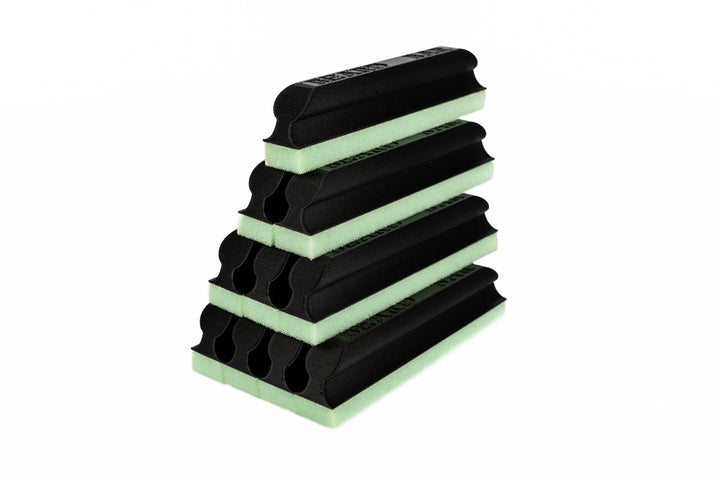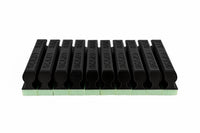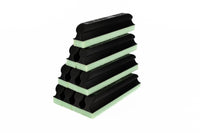 Mat's Beard Bar® - Ten Pack
$100
$160.00
Regular price
Overview
The first Beard Bar

®

designed to clean up beard trimmings!
Love the original? Time to stock up with a 10 pack!
The perfect gift for that man with a great beard or yourself! The antimicrobial sponge is specifically made to clean up all beard trimmings after a shave. Simply dampen the sponge, wipe until clean and rinse off when done. Its smooth and simple design fits well onto vanities or in a drawer. 
Recommended to replace every 6-12 months depending on how often it is used!
Length x Width x Height:
ZERO BEARD TRIMMINGS AROUND SINKS: Mat's Beard Bar® is the quickest and most effective way to clean beard trimmings and beard hairs from sinks and counters after a man shaves.
INSTANT RESULTS: Simply wet the Beard Bar® under the sink, rinse out excess water on the side of the sink, sweep the Beard Bar® along surfaces around the sink and counter, and finally rinse out beard trimmings in the sink or Beard Bar Holder.
BUILT FOR EFFICIENCY: Silly alternatives make you reach under the sink, and attach yourself to the mirror. The Beard Bar® was designed with ease in mind. Leave it out next to your sink. This is a great men's grooming gift for any man, whether it is a holiday gift or a birthday gift.
AESTHETIC VISUAL REMINDER: The sleek and prominent design fits any bathroom sink and reminds anyone to clean up after shaving. Keep it next to your sink to remind you to always clean up after shaving. Now you can get rid of those beard aprons, beard bibs, or newspaper rolls tucked under that sink.